That photo you clicked on, I'm in it - sadly.
Yep, the curly haired guy with his tongue out, that's me.
Even better, that photo appeared on the front of the Edinburgh Evening News last summer.
My one shot at fame and I blew it. 
I knew I was never cut out for a celebrity lifestyle, but you'd think I could at least keep my tongue in my mouth.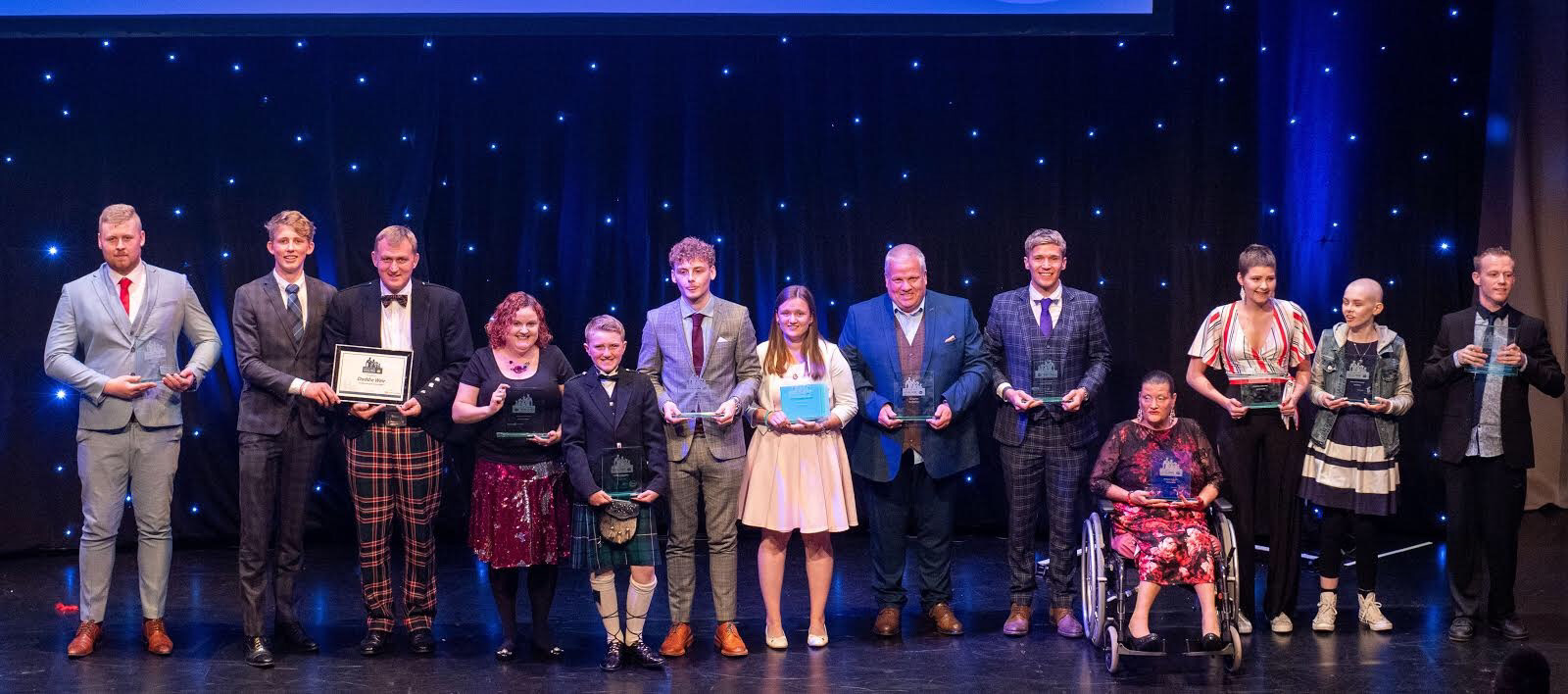 Well, anyway, tongue in or out, that's not what this is about.
It's about cancer. Fun, stick your tongue out, hands in the air, cancer.
As I've talked about in another post ('What it's like to be 16 and told you have cancer'), I had my own experience with the disease.
What I realised at that time was that my naivety about skin cancer was not uncommon.
In fact, I think it's maybe one of the most confusing areas for young people.
Peer pressure, social fears and inevitably image conscious, teens have it tough. Really tough.
Before being diagnosed with a malignant melanoma I hadn't used a sun bed, or even thought about it.
I was big on the sun cream and rarely burned, but I still got the: "I'm sorry, it's cancer."
The nurse who said those words to me is now a role model and a friend.
4 years ago we teamed up and had one aim. Talk to kids. Not in a weird way, though.
We wanted to change their views on skin cancer and its prevalence among Scottish teens.
(ISD Scotland 2019: "The most common diagnoses in young people were carcinomas (21% of all cancers in this age group); lymphomas (18%); and melanomas and skin cancers (16%).")
That's the thing about Scotland and skin cancer, they shouldn't match. But, as shown, it's the third most common cancer among young people.
If you knew that, you were doing better than me.
For the past 3-4 years myself and Sheena, that nurse I mentioned, have travelled Scotland to present in front of school students.
She talks health, I talk about the human side (what happened to me, when, etc.).
The kids were surveyed weeks before the presentation with questions like: 'From 1-10 how likely are you to use a suncream with a 30+ SPF rating?'
Then, a few weeks after the presentation they were asked again.
Thankfully, across all the schools, with over 5,000 students in total, their views changed. 
Over 90% of the students had greater intentions to use suncream and even more of them felt they could not only spot a form of skin cancer, but prevent it.
Communicating cancer can, for the most part, be difficult.
But, what we learnt from the talks is that it takes human emotion to change perspectives.
People do better than numbers. They have faces and names for a start, and kids seem to respond to that.
Not because they're scared or they feel pressured to change, but because it's real.
We engaged kids on their level without making them feel like children.
They know what cancer is. 
They deserve to know the facts.
Last year, I was given the Inspirational Young Adult award at the Edinburgh Local Hero Awards.
It was never the reason I became involved with the movement, but it was pretty cool nonetheless.
The people there on the night were unbelievably special. 
If you scroll back up you will see a young man in a kilt standing next to me at the awards. He raised thousands of pounds last winter to buy socks for homeless people in Edinburgh.
Not because he was asked to, but because he was passionate and he wanted to change the way things were.
Be passionate, make a change. 
He also managed to take a photo without sticking his tongue out.