Dodge the drama won the DMA Gold Breakthrough Award 2019.
Direct Line Pet Insurance

​​​​​​​
Build awareness and excitement around Direct Line pet insurance and ensure owners consider the brand.
From research it was discovered that a main consideration when buying insurance was how 'drama free' the policy was.
Having a pet can be a fuss, but pet owners are often the ones causing the drama. We leaned into this simple truth and showed that owners can minimise the theatrics with Direct Line.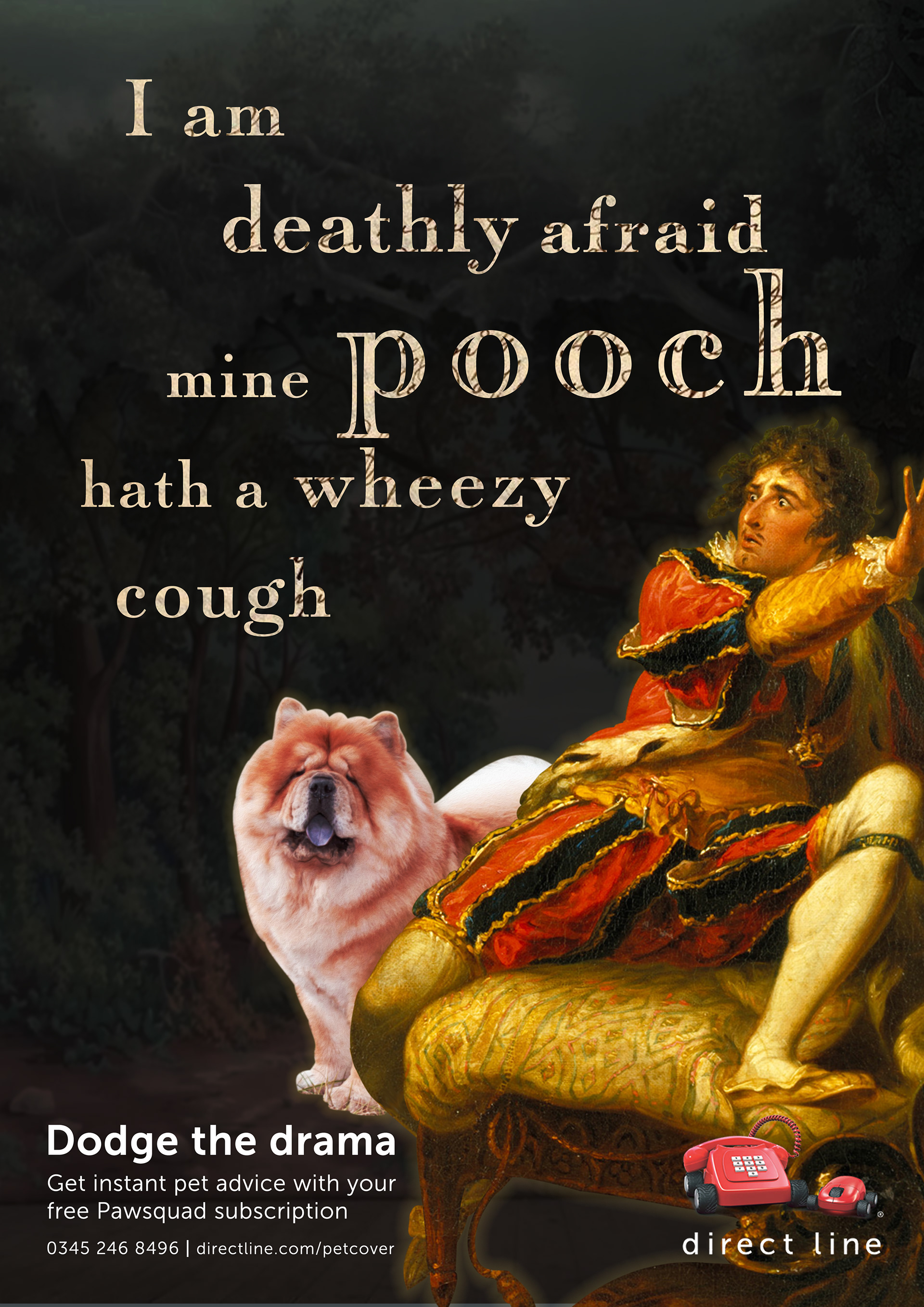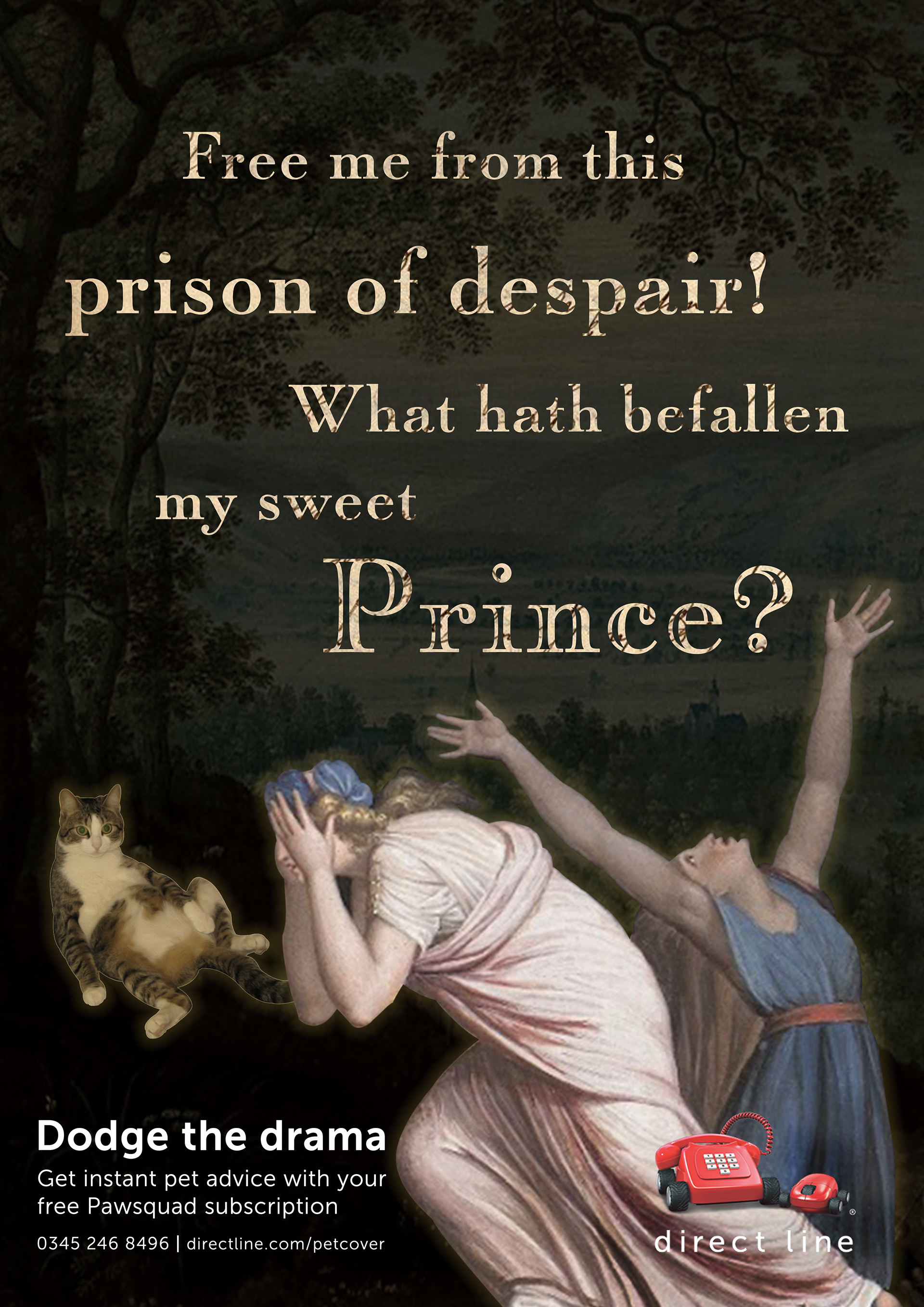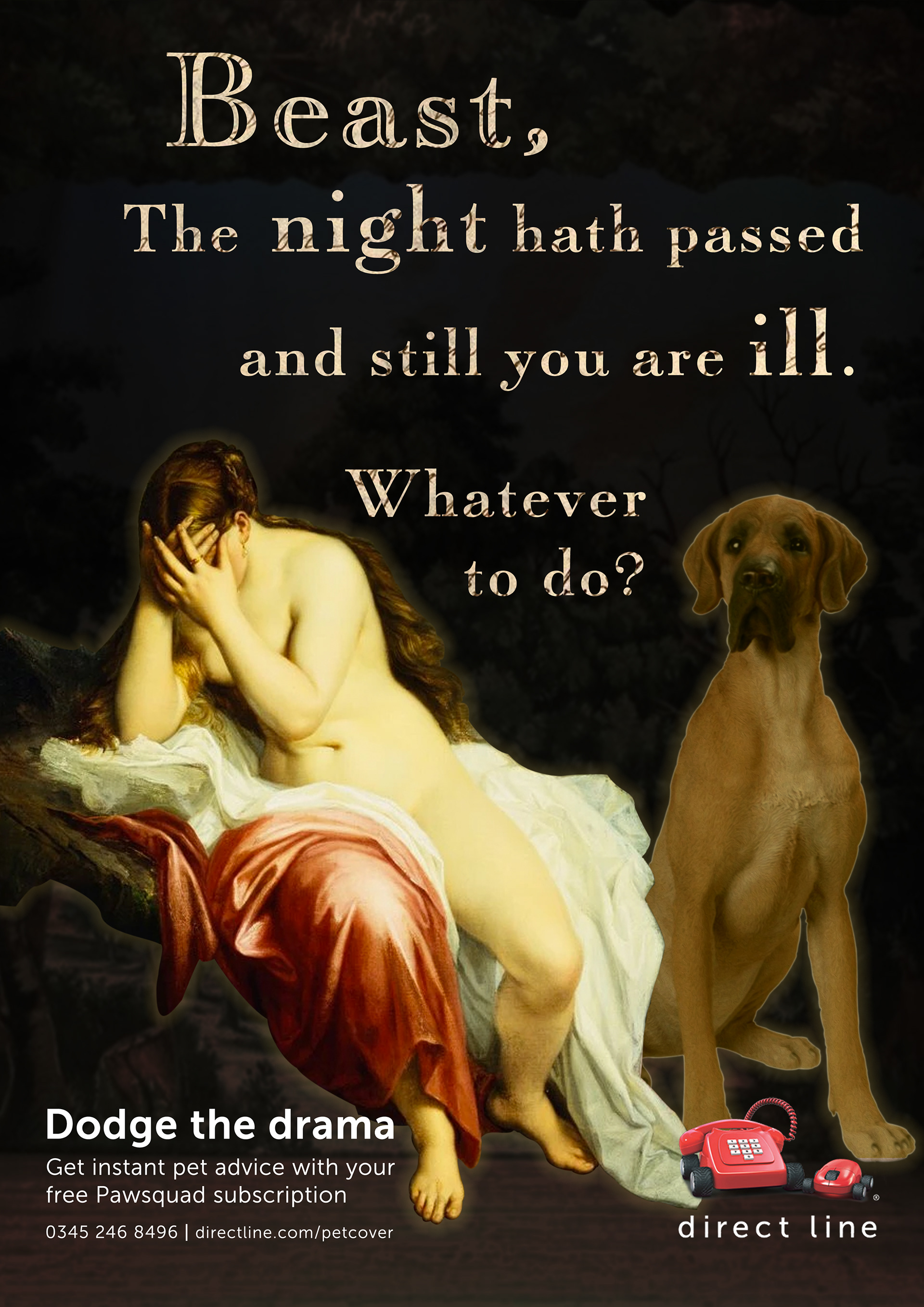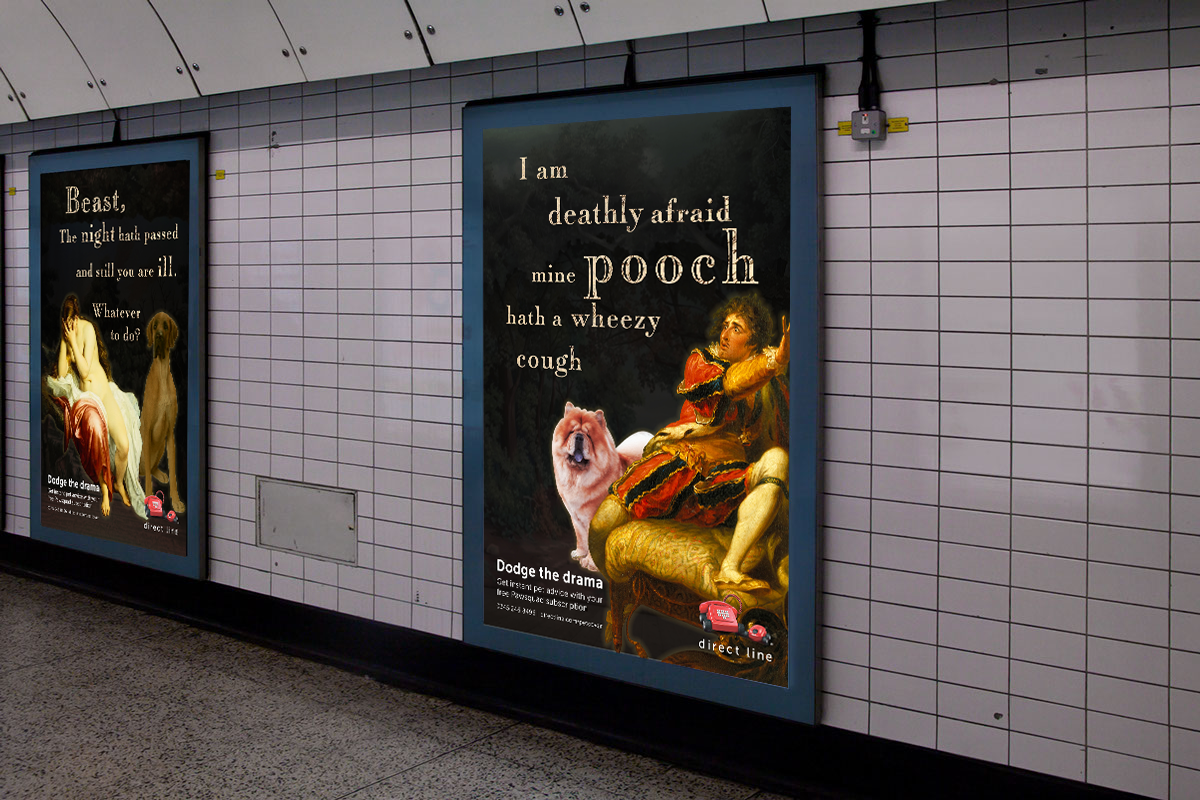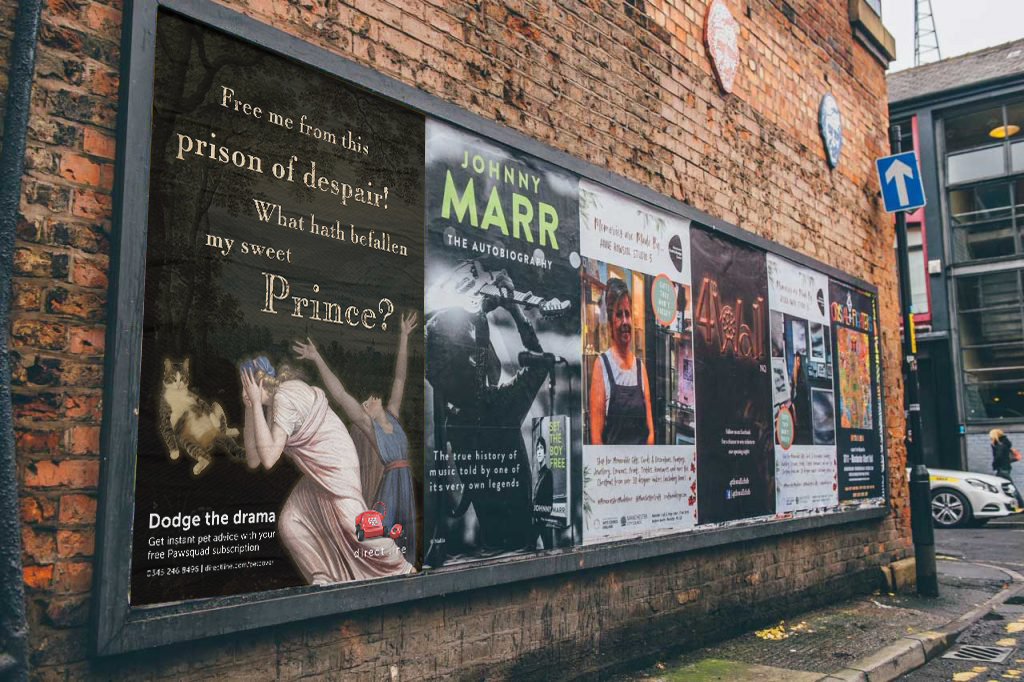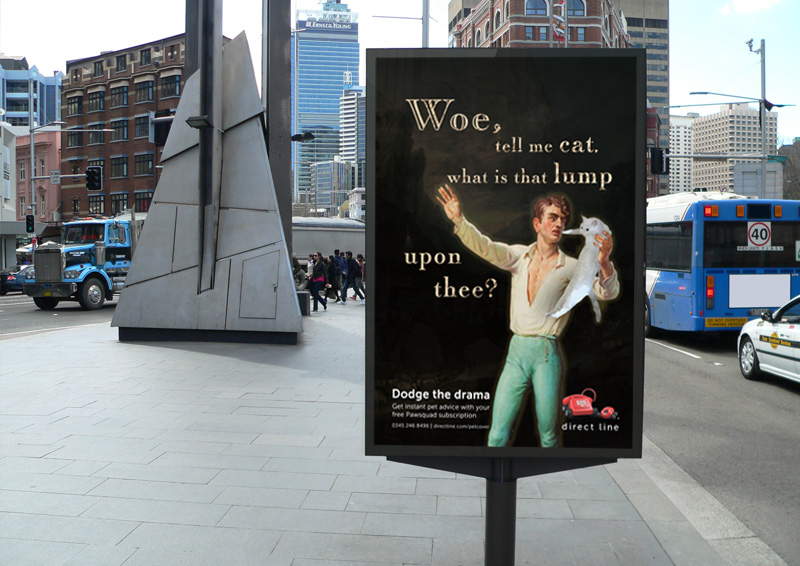 Direct mail was a main requirement of the campaign.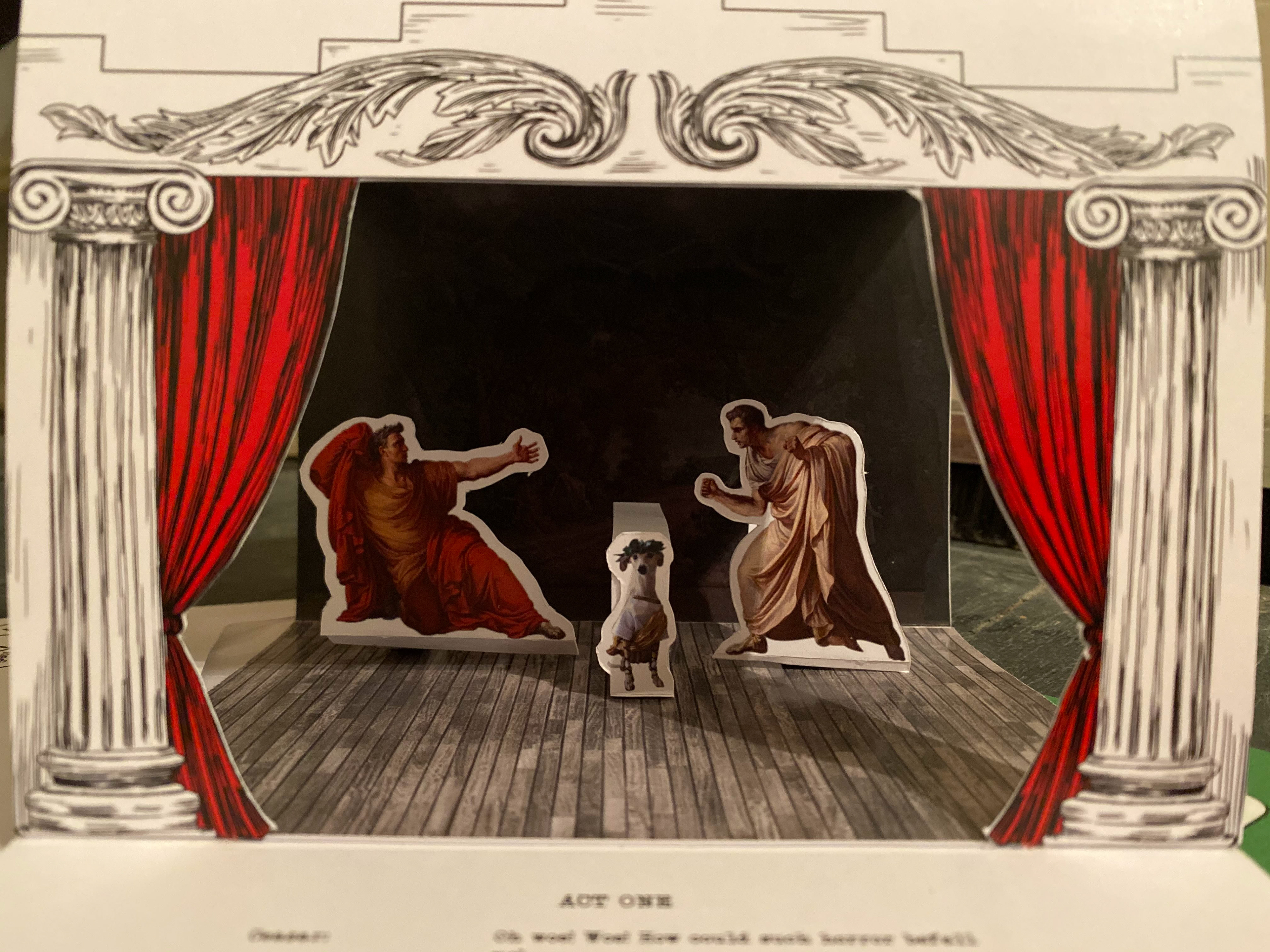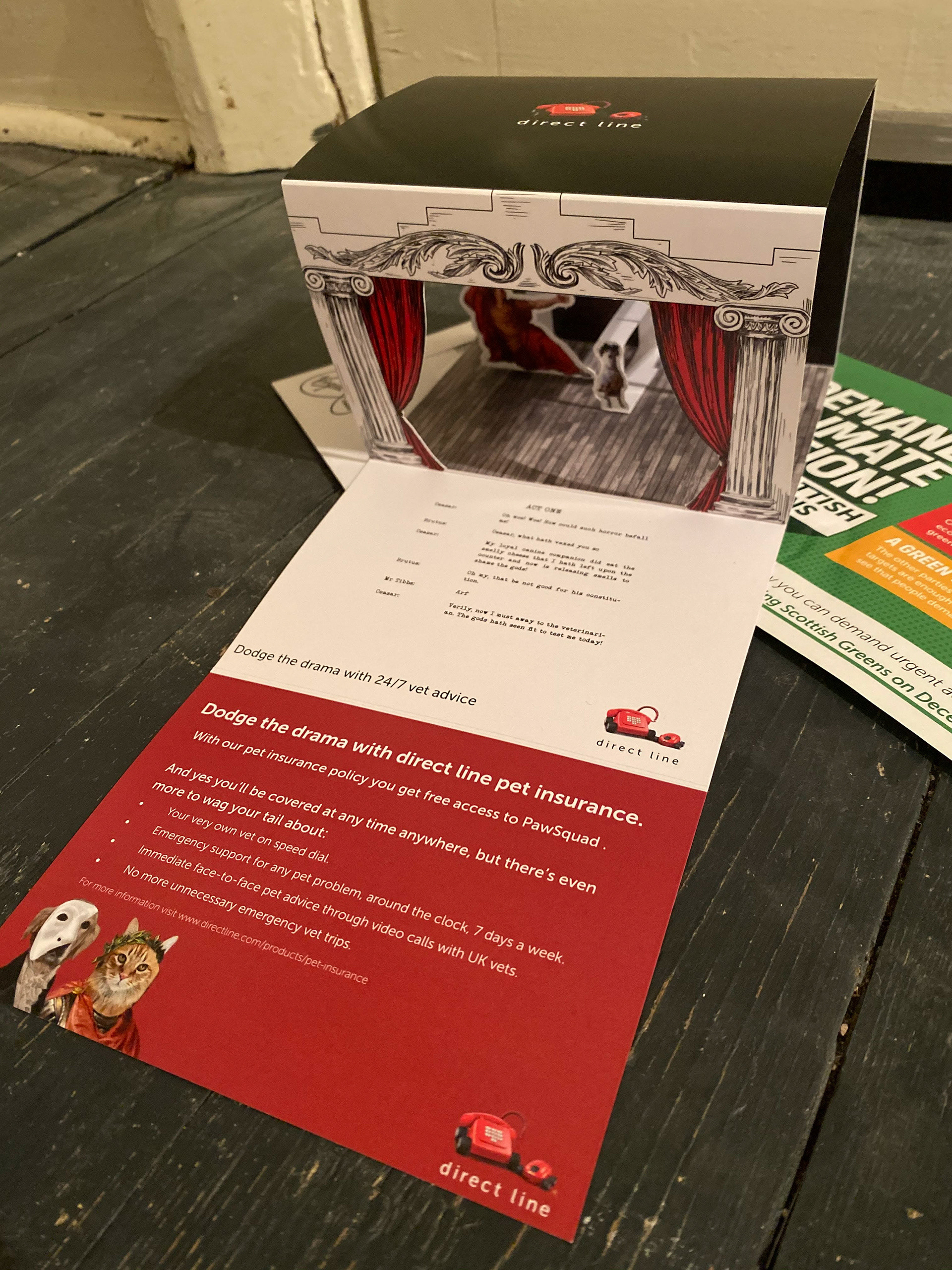 Radio: Turn it up. Or down.
Email: Has thy pet had some problems?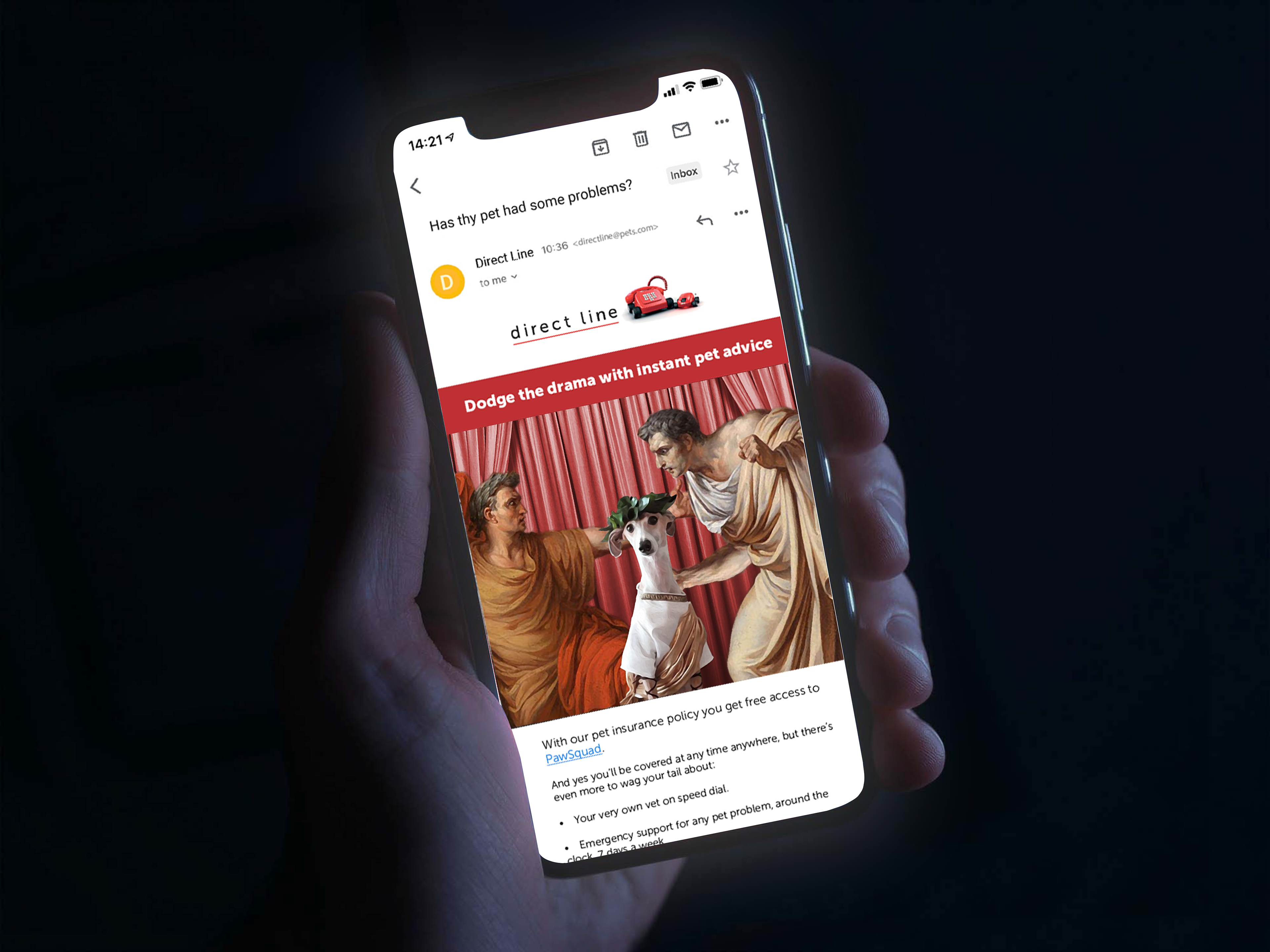 Appeal for pet owners most dramatic pet stories. The funniest receive their very own pet portrait.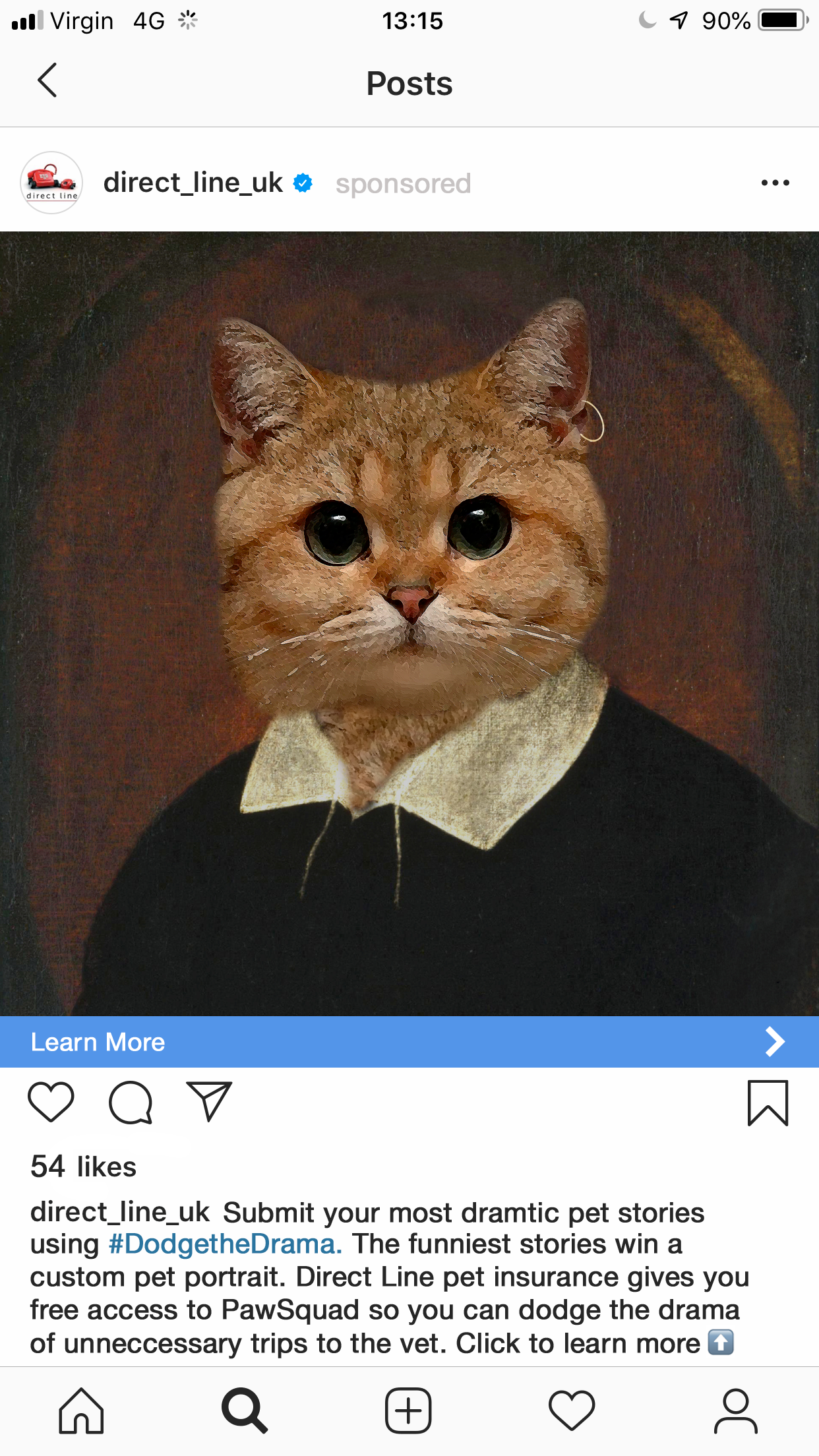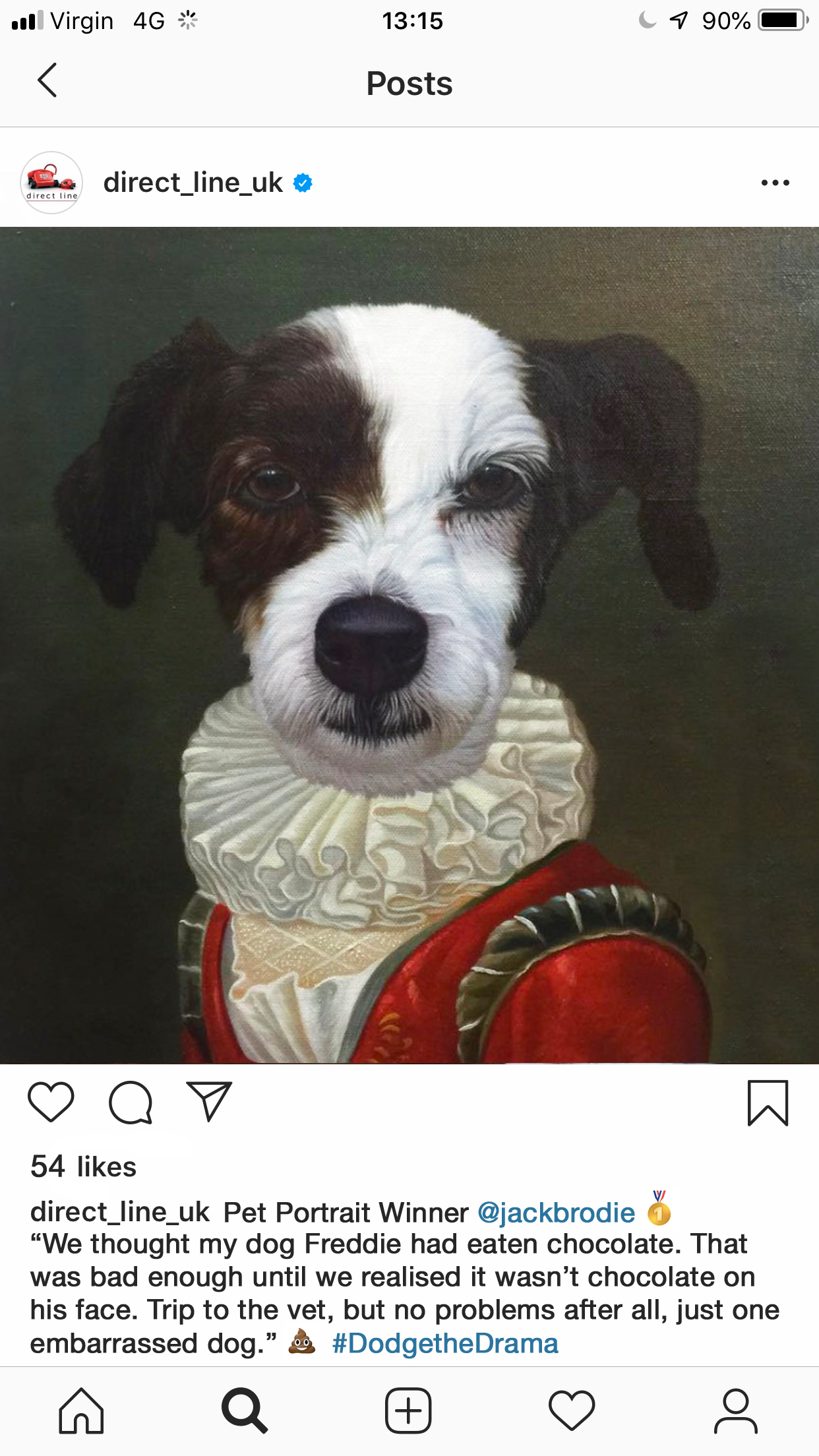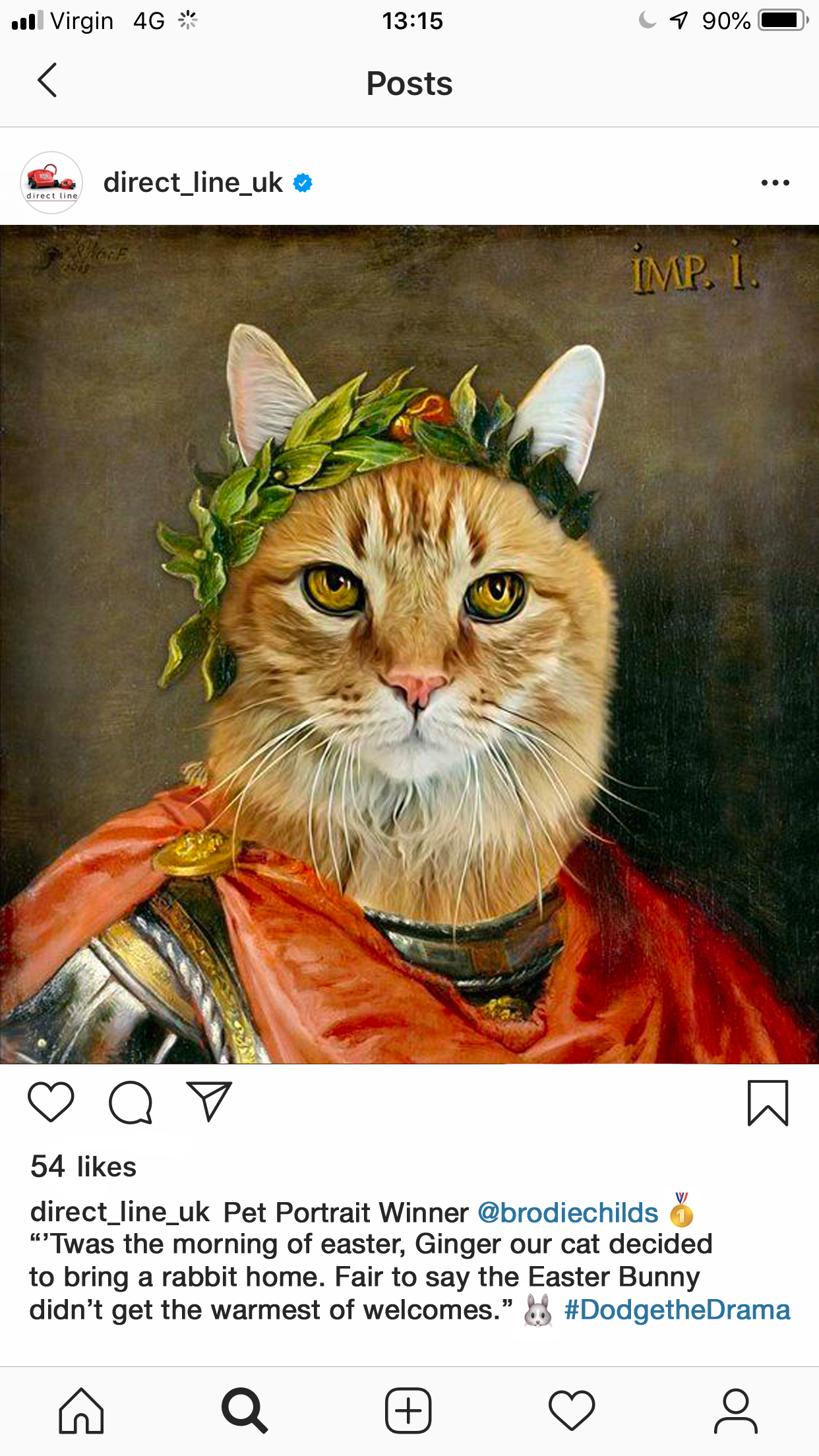 Real-life, high 'drama' owner situations.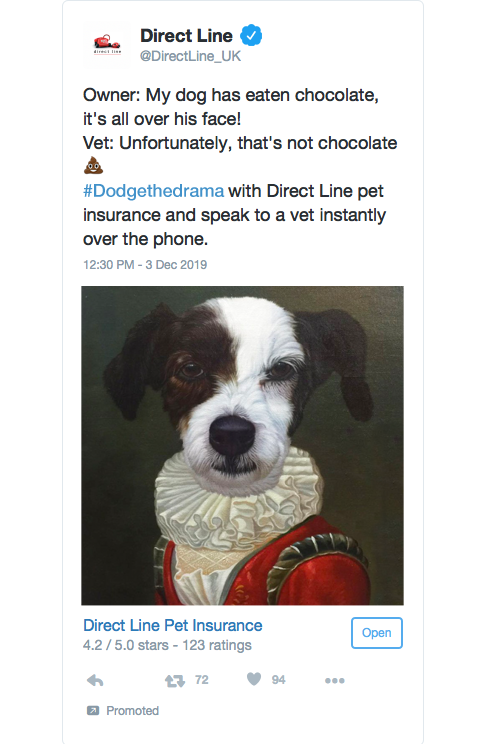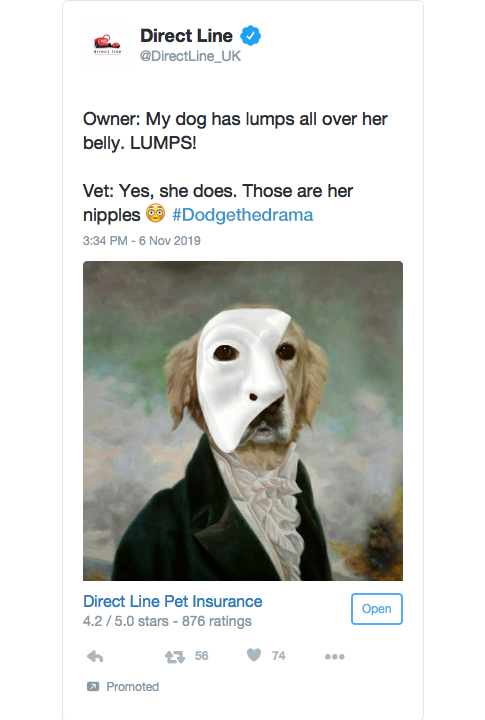 Ambient: How to appeal to owners in their everyday lives?
Pop up cut out posters and a pet Snapchat filter to encourage an online photo frenzy.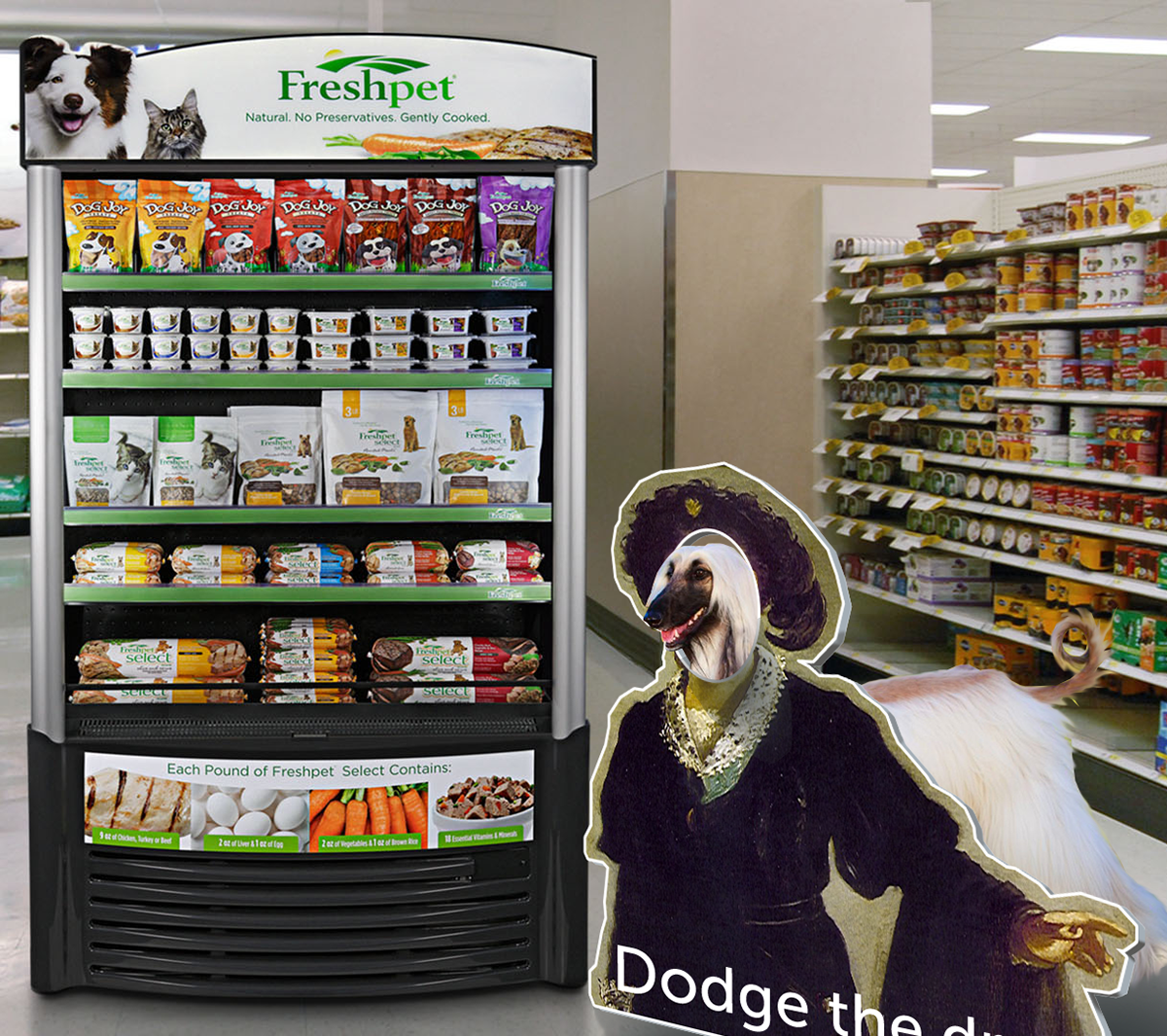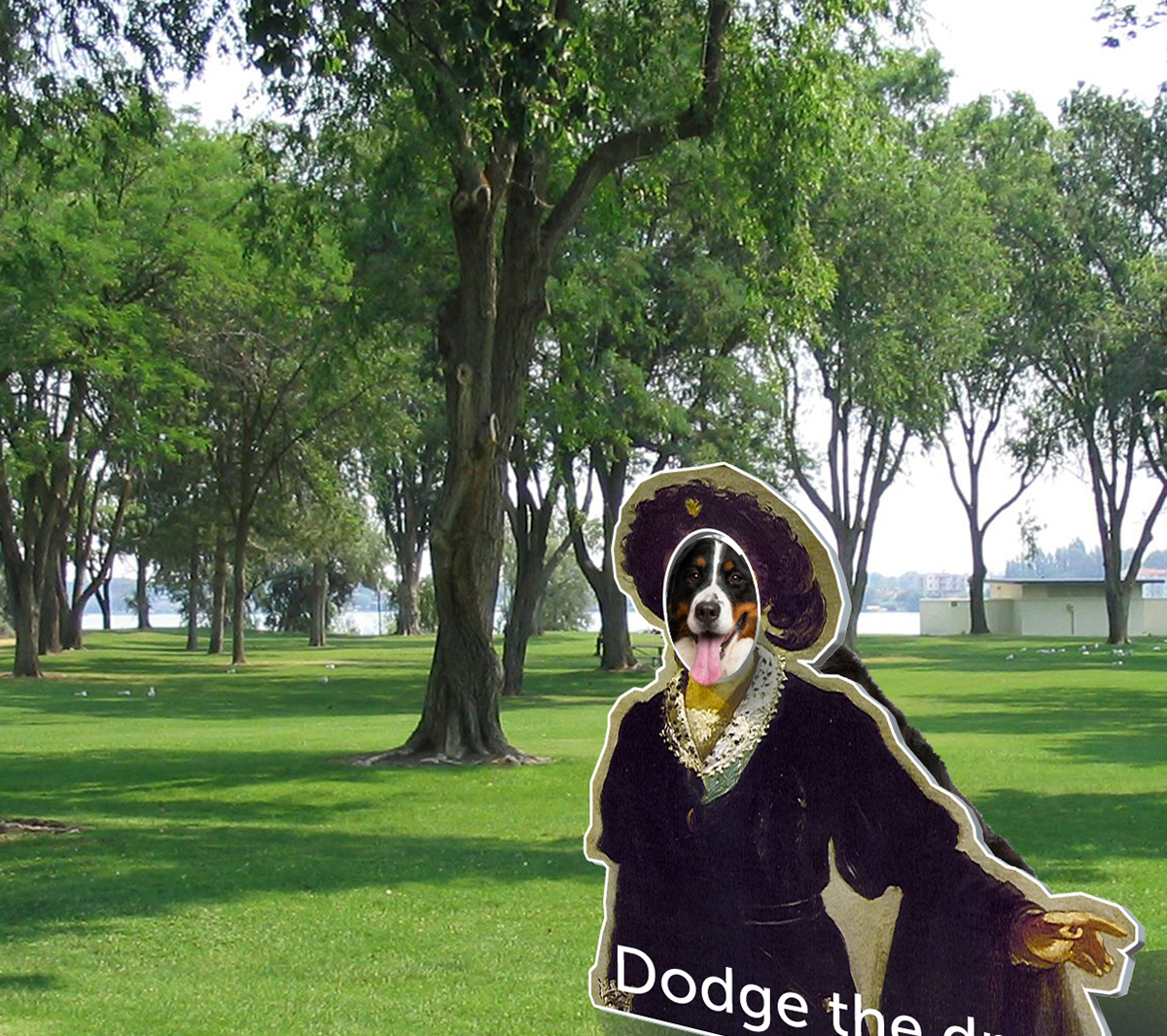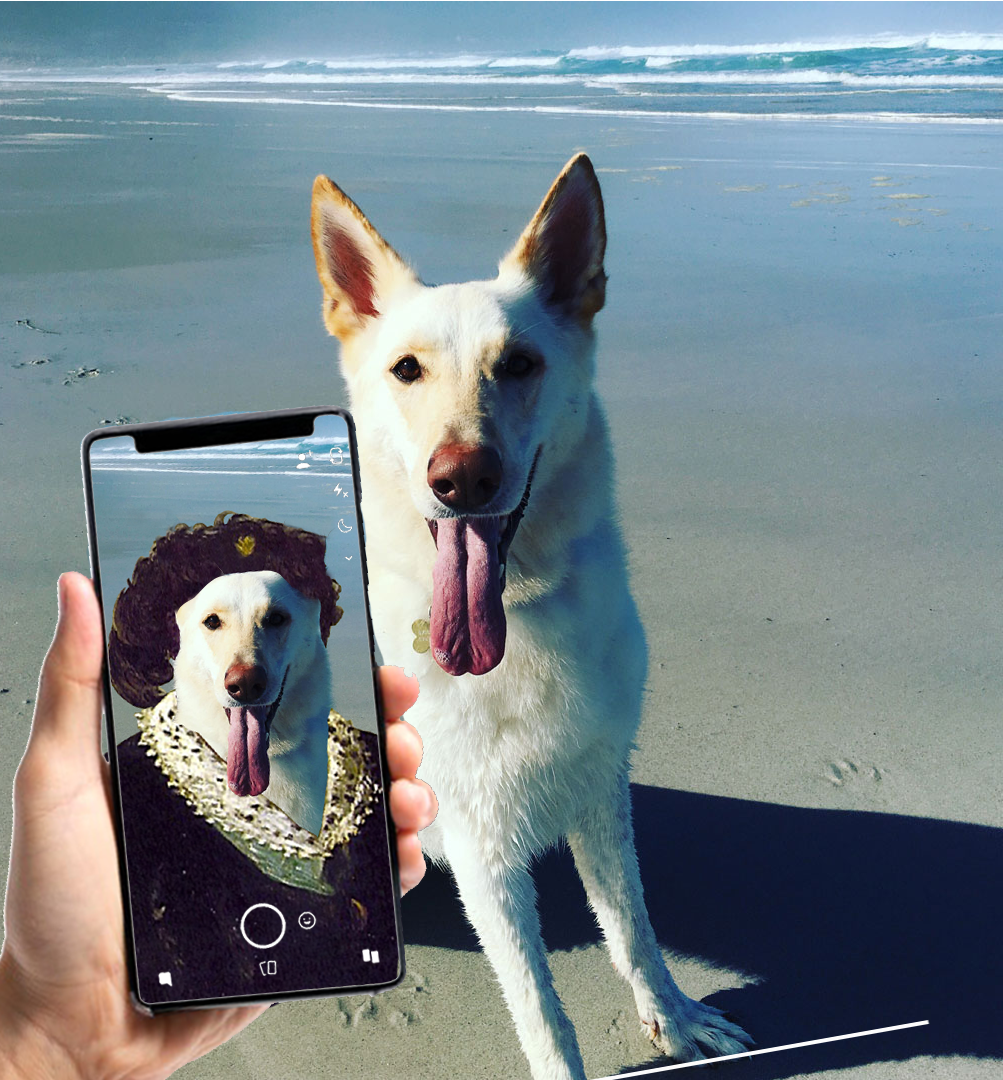 Pop up theatres up and down the UK at pet shows gives an opportunity to pitch the the insurance policy to a high number of guaranteed owners.