Lollipop men and women don't get paid enough for the job they do. Get the public to support them in campaigning for better wages.
Lollipoppers (average age of 65+) have to show high physical and mental stamina in order to do the job well.
Show the physical prowess of the UK's Lollipoppers through the CrossingFit Games - an online petition with a twist.
The campaign in pictures: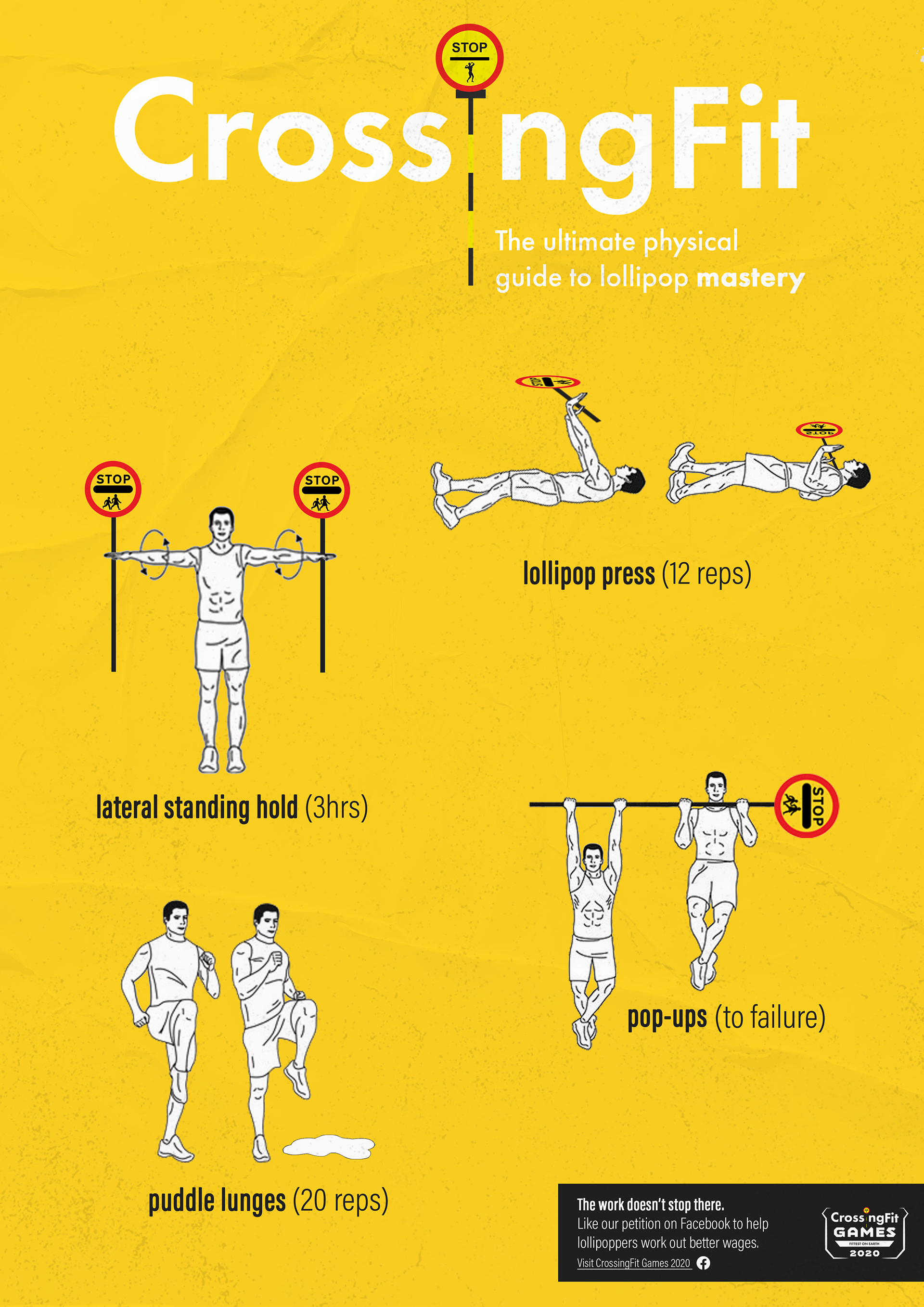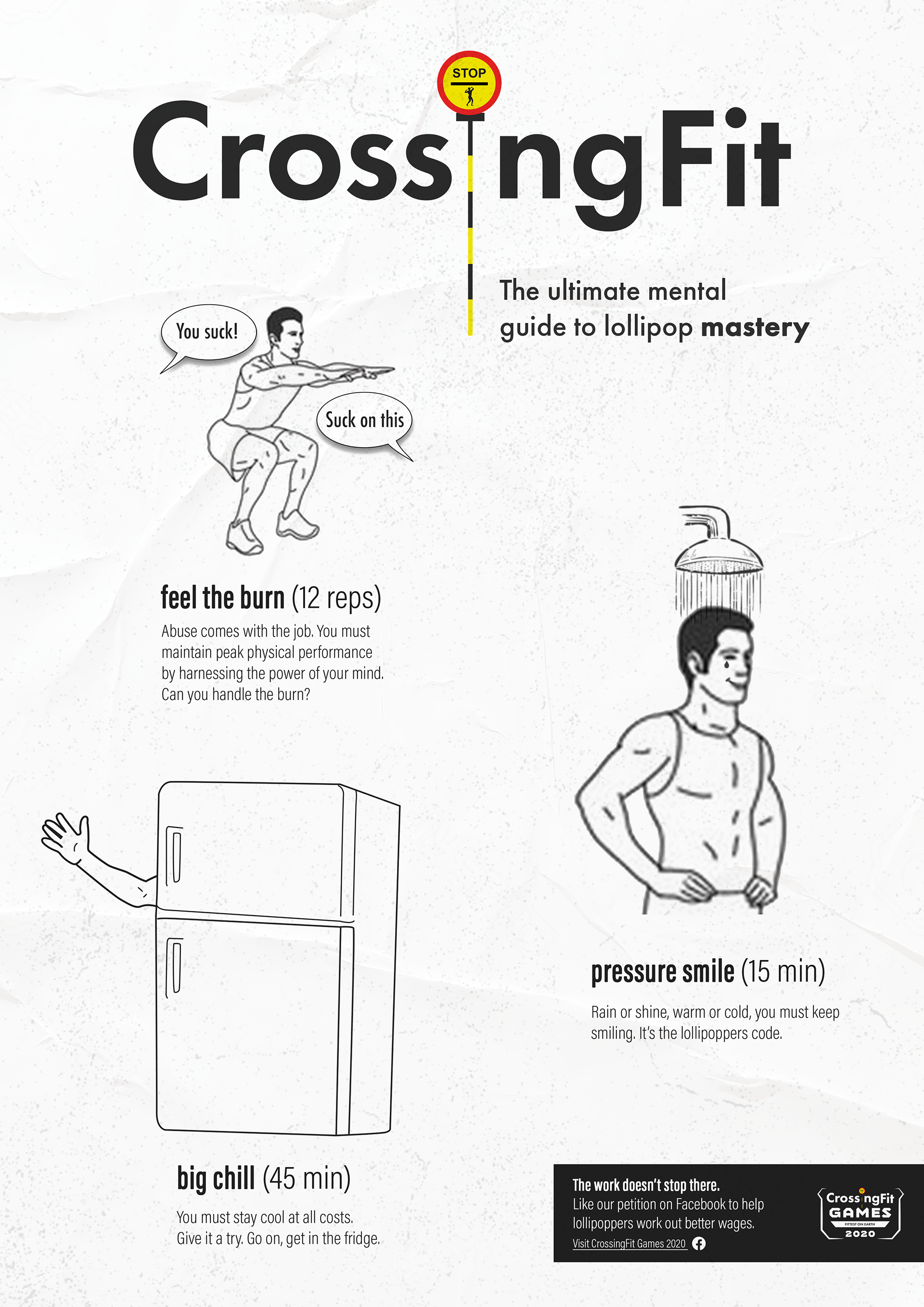 Posters will be placed around gyms and city centres to encourage the general public to try their hand at CrossingFit.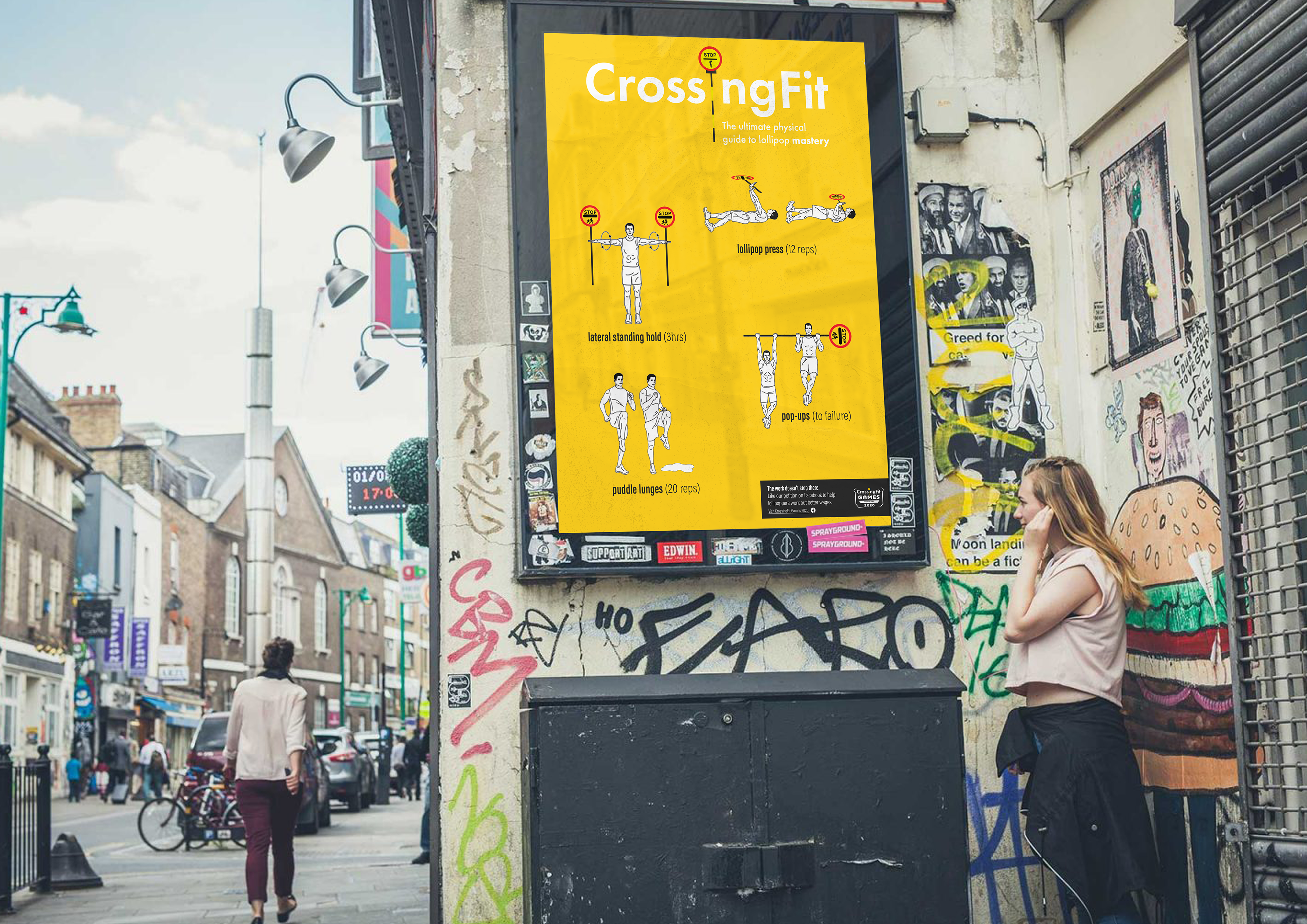 As CrossingFit quickly sweeps the nation we will update outdoor gyms so that the public can have a go of exercises pertinent to the practice of lollipopping.